Utility Industry Services
Overview
Evolve with the Cutting-Edge Innovation Technologies of Kubernetes
To build a competitive advantage, utility organizations must stay at the forefront of new approaches to deliver utility products and services. Providers today are facing a sea change, in addition to the disruptions and possibilities, sparked by technological advances, environmental awareness has increased.
Kubernetes Can Unlock Digital Transformation and Renew the Utilities Sector
The utilities industry is undergoing a massive digital transformation. Providers today are facing a sea change: in addition to the disruptions and possibilities sparked by technological advances, environmental awareness has increased, and customer expectations have evolved.
Build vs. Buy: choosing the right kubernetes infrastructure
Kubernetes adoption is accelerating rapidly, yet existing IT infrastructure that has been optimized over a period of many years for legacy business applications may not efficiently support containers and cloud-native applications.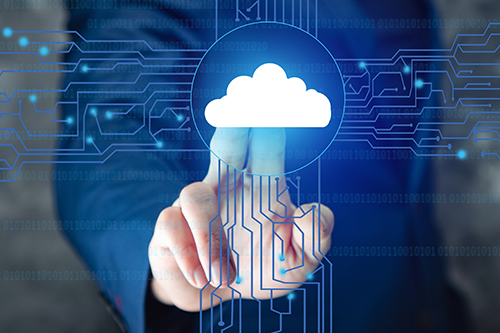 Seamless Enterprise-Level Cloud Experience
Azure and Diamanti provide an enterprise-level cloud experience, allowing businesses to seamlessly combine the strength of their on-premise hardware, software and services with Azure's cloud solutions.
451 Research Report on driving the usage of cloud-native technologies
A recent 451 Research Voice of the Enterprise (VotE): DevOps study shows that primary benefits driving the usage of cloud-native technologies include efficiency of IT operation.
Deliver Robust Utility Services with Kubernetes-Enabled Modern Architecture
Transform Utility Operations with Modern IT
Build a scalable, secure, and stable cloud platform, designed to meet agile business needs and drive more profitable services. The hyper-converged Kubernetes-enabled architecture eliminates the operational difficulties of traditional legacy architecture and consolidates all the essential applications on a single, resilient, and high-performance platform.
Increase IT Efficiency and Agility
Complex modern applications require new architecture to function efficiently. Kubernetes helps the organizations tap into top-line operations on one digital foundation across clouds. Reduce costs and complexity while improving app performance and resiliency.
Transform the Consumer Experience
The utility organizations and service providers can now build, run, and manage the next generation of applications to personalize and optimize experiences and services for consumers, across channels and devices.
Protect the data and applications from malware attacks and frauds and exceed customers' expectations. Attackers can ruin the ongoing business for utlitiy organizations, which is why they need a protected atmosphere for growth.
Empower the Utility Industry with Modern Cloud-Native Solutions
Simplify Deployment of Stateful Applications on Kubernetes
Diamanti seamlessly deploys applications on Kubernetes and reduces TCO for Kubernetes deployments by 70%.
Unified Kubernetes Management Platform for Hybrid and Multi-Cloud.
Diamanti enables centralized Kubernetes management across multiple clusters and hybrid clouds, which enables seamless and concurrent functioning of different applications to function simultaneously. Diamanti delivers unmatched resource utilization—up to 95% across the entire cluster.
Securely run, manage, and monitor Kubernetes applications anywhere and anytime
Diamanti removes the complexity and the operational and security challenges of managing multiple Kubernetes clusters, making them easily accessible. Moreover, when the data volume tripled, the average latency only went up 13%.
Achieve the highest storage and networking performance with the lowest TCO
With Diamanti, enterprises can now decrease capital and operational expense with improved capacity and resource optimization
Deploy a Cloud-Smart Strategy with Security-First Design
Diamanti's Ultimate accelerator
Diamanti, a pioneer in intelligence storage and networking for Kubernetes offers an ultima accelerator. The Diamanti Ultimate accelerator enables screamingly fast storage and networking performance for on-premises workloads at scale through policy-based storage and networking. Diamanti's Ultimate accelerator eliminates noisy neighbor problems and guarantees predictable performance at scale.
Get started With Kubernetes On Diamanti Today
The complexity of multi-cloud container management gets in the way of your business. That's why we created Diamanti. Get started with Kubernetes on Diamanti today and see what Kubernetes can do, unconstrained by managing it yourself.