Banking and Financial Services
Overview
Accelerate Digital-First Banking and Financial Services
Across financial services—banking, capital markets, insurance—the race is on to deliver the smarter, more innovative services and experiences today's consumers are looking for. Using Kubernetes and other cloud-native technologies, financial services companies can quickly transform the status quo—rapidly roll out new services and deliver more personalized experiences, while also protecting sensitive company and customer information.
However, to get the full value of Kubernetes, financial services organizations need to be able to support resource-demanding, stateful applications at enterprise scale. That's why you need Diamanti.
Diamanti Helps Italy's Largest Bank in Its Digital Transformation
Diamanti is a provider of turn-key kubernetes solution with multiple patents and unique innovations in storage and networking technologies for private and hybrid cloud environments. With Diamanti's help, organizations can dramatically increase performance while cutting both their costs and their carbon footprint.
2021 GigaOm Radar for Cloud-Native Kubernetes Data Storage
Gigaom, the global technology media company, announced that Diamanti is a leader and outperformer in Gigaom Radar's "Kubernetes Data Storage" report. The report focuses on the emerging category of storage for Kubernetes, an open-source system for automating deployment, scaling, and management of containerized applications.
451 Research Cloud Native Enterprise Storage and Data management
The 451 Research Voice of the Enterprise (VotE:DevOps) study is an independent study conducted by 451 Research, which offers a comprehensive view of how enterprises are using DevOps practices. The study finds that 71% of enterprises are using cloud-native technologies and practices, which includes the use of containers, microservices, and DevOps automation.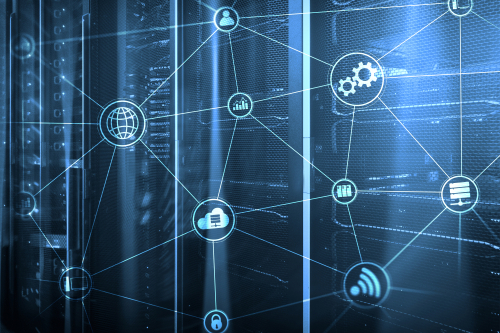 Eliminate High Public Cloud Costs with Diamanti
Diamanti delivers a radically simpler and more cost-effective platform for enterprise applications on bare-metal cloud infrastructure. Diamanti drastically increases efficiency and reduces costs by removing much of the specialized hardware and software required for traditional, virtualized clouds.
Drive Top Line Growth with Modern IT
Infrastructure
Overcome Performance Challenges
Start benefiting from true, high-performance compute, storage and networking performance that's essential for customer-facing financial services and simply not available on any other Kubernetes platform. In head-to-head tests, Diamanti outperformed Azure, Amazon and Google.
Stop struggling with aging, siloed legacy infrastructures. Launch your Kubernetes strategy in seconds and discover the agility that makes it possible to easily and quickly adapt to your rapidly changing competitive environment. As success breeds success, scale seamlessly to keep up with rapidly evolving workload demands.
Keep data safe and secure without incurring significant performance penalties by taking advantage of data encryption and hardware-based, self-encrypting drives. Fail over instantaneously from one location to another with zero disruption. Seamlessly access storage volumes across availability zones.
Manage any application, at any scale across any cloud or on-premises infrastructure. Seamlessly locate and relocate applications to where you get the most value. Use your entire infrastructure to expand, migrate and failover.
Choose a Trusted Partner in
Diamanti
Lower TCO/Smaller Footprints
When we say we save you money, you don't have to take our word for it. Independent tests have demonstrated how Diamanti's hyperconverged Kubernetes appliance delivers Total Cost of Ownership (TCO) savings of 42-85% over five years compared to using the Kubernetes capabilities of a public cloud. And you get an 80% smaller hardware footprint compared to legacy data center infrastructures.
Run Resource-heavy FiServe Workloads
You want the flexibility and simplicity of using Kubernetes containers, but in financial services you also want the performance to run resource-intensive workloads such as those involved in data analytics, AI/ML applications, customer experience, media streaming, and more. Diamanti turbocharges Kubernetes with hyper-converged compute, storage, and networking performance—delivering up to 30x performance improvements for I/O intensive applications.
Eliminate Kubernetes Complexity
Kubernetes has become the de facto standard for containerization in financial services, but that doesn't make it easy to use. Deploying, configuring and maintaining Kubernetes through Day 1 and 2 gets pretty complicated and requires hard-to-find talent. Diamanti made its name as the company that eliminates Kubernetes complexity and we keep finding new ways to make it happen, like speeding deployment with user-friendly templates.
Adapting our interface so you can migrate applications and related data across clusters and environments at the click of a button. And delivering a single-pane-of-glass for all your containerized applications wherever they are located—cloud or on-premises.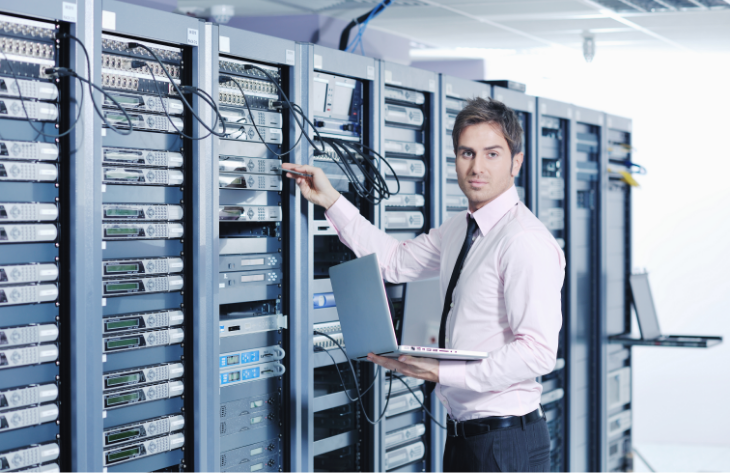 To really benefit from using Kubernetes at an enterprise scale, you need a management solution for Kubernetes that also operates at an enterprise scale. With Diamanti Kubernetes management, FiServe companies can get full visibility into all their applications and infrastructure.
Monitor compute and memory consumption, network utilization, storage performance/capacity, and much more. Drill down at any level—cluster, tenant, project, node, pod, container—to keep fine-tuning performance.
Cloud-Native Solution for Containerized Apps
in Financial Services
Centralized Multi-Cluster Management
Diamanti delivers everything today's financial services companies need to provision and manage the life-cycle of clusters and stateless and stateful applications on the most appropriate infrastructure (VMs, bare-metal, on-premises or cloud).
Kubernetes Optimized Storage
Our Kubernetes-optimized storage, enhanced by Diamanti's patented block storage architecture, provides containerized applications with access to data in easily consumable, persistent volumes, boosting performance and ensuring that data remains available during any life-cycle activity (i.e., upgrades, patches, cluster deactivation) a prerequisite for stateful applications in financial services.
On-Demand Capacity Management
Storage capacity can be instantly allocated in response to demand (e.g., unexpected business surges) and/or to make intelligent use of the most cost-effective environment, such as shifting I/O-intensive applications from the cloud back on-premises.
User management (LDAP/RBAC)
As your use of Kubernetes increases, financial service companies need a way to manage user access at scale. With Diamanti, you a full set of policy-driven, role-based access control (RBAC) tools simplifying the process for managing user access.
Administrators can control access via roles that function per project or cluster-wide and get the visibility they need for compliance with Center for Internet Security (CIS) best practices, while also minimizing the resources devoted to access control. Integration with both lightweight directory access protocol (LDAP) and active directory (AD) enable user authentication and streamlined user access to resources.
Choose Ultimate Enterprise
Diamanti is a pioneer in intelligence. Storage and networking for Kubernetes. Offers Ultimate Enterprise a turnkey CNCF Certified Kubernetes distribution. High-performance storage and network plugins resource-aware scheduling for intelligent places of applications networking for cloud VMs and on-premises environments integrated security.
Let Diamanti Show You the Way to Kubernetes Performance and Simplicity
When it comes to rolling out new applications
in financial services
,
lightweight
Kubernetes containers are
the future.
But
don't let
Kubernetes complexity get in the way of Kubernetes power.
Instead, rely on
Diamanti
to
show you the way to
Kubernetes performance and simplicity.