Construction and Real Estate Services
Overview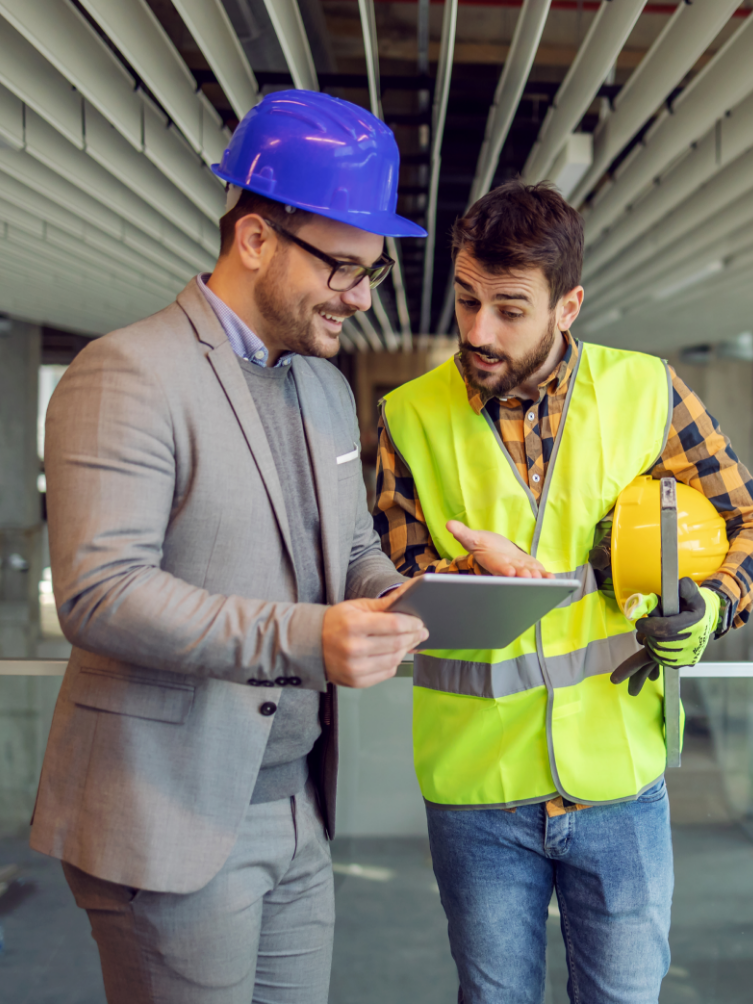 Boost the Business Experience for Real Estate Industries
Digital technology transforms how projects are completed, managed, and monitored in the construction and real estate industries. Construction industries rely on digitally developed blueprints, plans, and other documentation. It is a widely accepted fact that the digital space is constantly changing. The real estate and construction industries must be willing to adjust to this unique environment to keep up with the ongoing changes. Utilize the cloud-native applications in the real estate business to take advantage of various features, such as collaboration software and project management tools. The lack of cloud-native technologies in the real estate and construction industries will significantly impact their businesses.
From the Ground Up, Kubernetes is Reshaping Real Estate
Purchasing and renting a home is no exception, and real estate companies have responded by finding digital routes for connecting with clients and potential buyers.
AWS And Bare Metal Solutions With Diamanti's Unified Platform
AWS enables users to create, deploy, and migrate applications. They can also enable DR between AWS and on-premises clusters to improve fault tolerance.
451 Research Why storage for stateful apps must support multiple infrastructure types
A recent 451 Research Voice of the Enterprise (VotE): DevOps study shows that primary benefits driving the usage of cloud-native technologies include efficiency of IT operation.
Diamanti Ultima Outperforms Other Data Management Solutions
Today we're excited to announce the release of Diamanti Ultima, a new standalone software product based on Diamanti's industry-leading Kubernetes data plane management solution.
Upgrade to Kubernetes for Better Growth and Flexibility
Managing countless volumes of data
Data is continuously increasing, and the construction industries rely on digitally created blueprints, plans, and other documentation. A unified management system to control multiple platforms simultaneously is essential for the industries.
Network optimization has become the basic requirement for industries. Without accurate tools and technologies, it becomes tougher to maintain, refine, and increase performance through different networks.
Reducing energy consumption
Traditional IT infrastructures deliver technologies that have higher energy consumption, operational cost, and latency rates. The quality of the technology is directly proportional to the business growth.
Storing and accessing across different platforms
Countless volumes of data need to be stored and maintained in different clusters. Delay in accessing the clusters across different platforms means that the latency rates are high, and to build an efficient system, the latency rates must be low.
Discover how Diamanti Helps the Industries Go Cloud-Native
Simplify deployment of the stateful applications on Kubernetes
Deploy stateful applications effortlessly through Kubernetes, which provides a single comprehensive platform for application development and deployment. Diamanti delivers unmatched resource utilization—up to 95% across the entire cluster.
Unified Kubernetes management platform for hybrid & multi-cloud
The centralized Kubernetes management is available across multiple clusters and hybrid clouds for managing the failover stateless and stateful applications—at times pushing as many as 1,000,000 IOPS (4K), which is 5x more than the nearest competitor.
Securely run and monitor Kubernetes applications anywhere and anytime
Diamanti removes the complexity and the operational and security challenges of managing multiple Kubernetes clusters, making them easily accessible. Moreover, when the data volume was tripled, the average latency only went up 13%.
Achieve the highest storage and networking performance with the lowest TCO
Construction and real estate industries require efficiency and a low total cost of ownership and Diamanti deploys applications on Kubernetes and reduces TCO for Kubernetes deployments by 70%.
Choose Spectra Enterprises the complete cloud native software
Diamanti, a pioneer in intelligence, storage, and networking for Kubernetes, offers Spectra Enterprise Spectra Enterprises the complete cloud-native software stack for deploying and managing containerized applications.
Get started With Kubernetes On Diamanti Today
The complexity of multi-cloud container management gets in the way of your business. That's why we created Diamanti. Get started with Kubernetes on Diamanti today and see what Kubernetes can do, unconstrained by managing it yourself.