Spektra

Enterprise Overview
Diamanti Spektra gives enterprises and managed service providers (MSPs) the tools they need to rapidly adopt, expand and manage Kubernetes on-premises and in the cloud. Benefit from built-in security, high availability, and resilience. Rely on a single pane of glass to manage multiple Kubernetes clusters. Deploy applications, and replicate data across clusters. With Spektra simplifying Day 2 operations, enterprises can focus on their applications and not on infrastructure complexity.
Support for
Application Catalog
Tenants can create catalogs to help centralize the deployment and management of applications across Kubernetes clusters. Tenant administrators can install and configure catalogs to group applications in projects with the following feature capabilities:
The ability to create and share catalogs with one or more Tenant projects.
Maintain and deploy multiple versions of an application across clusters.
Use helm charts or YAML/JSON specifications to import configurations to a catalog
Catalogs work seamlessly with replication, fire drill, and migration features.
OpenShift
Cluster Support
RHCOS OpenShift 4.9 Cluster can be attached to Spektra Tenants. The following capabilities are supported:
Attaching OpenShift clusters to Spektra using kubeconfig for a consolidated view of multiple clusters in the domain.
Extending support of Projects to OpenShift clusters.
Using application catalogs to maintain and deploy multiple versions of an application spec on OpenShift clusters.
Centralized
Multi-Cluster Management
Take advantage of a single control plane to deliver everything you need to provision and manage the lifecycle of multiple clusters, stateless and stateful applications and data mobility of your workloads. Spektra Enterprise is built to cater to the needs of your business – from air-gapped on-prem deployments to hybrid and multi-cloud infrastructures.
Policy-based
Multi-tenancy
Spektra allows administrators to create Tenants to allow physical resource boundaries around their Kubernetes clusters. Additionally, within a tenant, administrators can also create Projects that allows them not just to share compute and I/O resources within a cluster but also allows to stretch resources across different clusters within the Tenant
Kubernetes grows in popularity at your organization. That's why the number of users, teams, and enterprise initiatives that it supports will also keep growing. Managing a large number of namespaces individually becomes a significant challenge, so Spektra supports grouping namespaces into projects and managing them as a group. With Spektra Enterprise, you get a full set of tools for managing projects, including allocating resources and applications and configuring user access.
In hybrid cloud environments, application deployment on specific clusters is driven by business needs and deployment strategies. These may change over time Spektra gives you the flexibility to move workloads, and their associated data, from one cluster to another directly from its dashboard through a 1-step process.
Spektra unifies the Ultima data plane view across clusters. Using the dashboard, users can easily set up DR policies for their persistent volumes to enable replication of data from one cluster to another, also allowing replication across different cloud environments
Spektra Enterprise comes with a robust application catalog capability that centralizes application template management and versioning. Developers can load their applications to a catalog and deploy applications directly to any target cluster or clusters and have the flexibility to manage multiple versions for canary deployments
Granular Role-based
Access Control
As more users across an organization rely on applications containerized in Kubernetes, managing access becomes an ongoing challenge. To ensure compliance and control access, Spektra Enterprise has policy-driven, role-based access control (RBAC), enabling administrators to control access via roles that function per project or cluster-wide. Now administrators get the visibility they need to assess and ensure compliance with Center for Internet Security (CIS) best practices while also minimizing the resources devoted to access control.
Spektra Enterprise integrates with both lightweight directory access protocol (LDAP) and active directory (AD) to enable user authentication and streamlined user access to resources.
Observability and
Reporting
Rely on Spektra Enterprise to provide real-time and historical data you need to identify and troubleshoot problems in your multi-cluster domain. The Spektra dashboard consolidates performance metrics, logs, and events in a feature-rich UI that is comprehensive in detail yet easy to consume.  
Diamanti complements all of its industry-leading Kubernetes solutions with dependable, best-in-class customer support available 24/7/365.
Contact Diamanti to be connected to a Certified Kubernetes Administrator (CKA) who is there to help you, every step of the way. Call toll free (855) 516-3737(North America) or (408) 539-3283 (International Direct Dial or via email: [email protected]
Diamanti Spektra Enterprise supports the management of any certified Kubernetes distribution on any infrastructure, including:
With Spektra Enterprise you have the management platform you need to unleash the power of Kubernetes at enterprise scale
Spektra Enterprise Use Cases
Spektra Enterprise is the complete cloud-native software stack for deploying and managing containerized applications. It takes the complexity, operational and security challenges out of managing multiple Kubernetes clusters, while providing infrastructure, DevOps, and application teams with integrated tools for running containerized workloads.
Data Mobility
Protect your investments by having the flexibility to migrate your applications and data to an environment that meets your needs and increases your savings without impacting your performance.
Multi-Cluster Management
Manage multiple Kubernetes clusters and manage the life-cycle of the workloads that run on them through a single pane of glass.
Hybrid Cloud
Deploy cloud-native workloads on a solution that provides deployment flexibility in hybrid cloud environments, hiding the complexity of the infrastructure provider through a unified management plane.
Learn more about how Diamanti simplifies container management in hybrid environments
Diamanti is solving the challenge of container-based hybrid clouds with the best enterprise-grade platform for managing Kubernetes at any scale. Diamanti's Kubernetes management platform breaks from legacy architectures to deliver turnkey solutions that are simple and cost effective on-premises and in the cloud, allowing enterprises to focus on their applications and not on infrastructure complexity.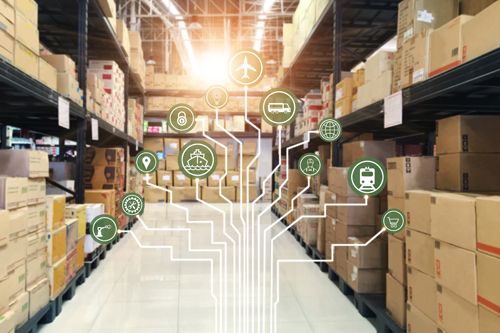 How Kubernetes helps Retailers Unlock Digital Transformation
Given the rapid acceleration of e-commerce, every retailer knows it should be pursuing digital transformation. What achieving that transformation means in practice is far less evident.
Move to the Hybrid Cloud with Diamanti's Kubernetes Platform
This portable, open-source orchestrator provides a turnkey solution to containerized application deployment, scaling, and management across multiple clusters.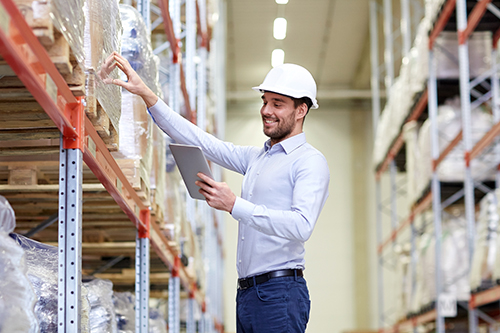 3 Ways that Wholesalers Can Win with Kubernetes
In the years since the COVID-19 pandemic began, much has been said about consumers' evolving expectations and buying habits. Similar trends in purchasing behavior are now driving the wholesale trade industry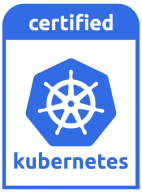 Member of Cloud Native Computing Foundation