Manufacturing Industry Services
Overview
Boost Your Manufacturing Productivity with Simplified Kubernetes
The manufacturing industry has gone through many changes over the years. Increased competition and shrinking margins force manufacturing companies to optimize their processes. Even though the industry is built upon automation and cutting-edge technology, the manufacturers deal with many challenges that can be solved by adopting new technologies like Kubernetes. Therefore, the industry is quickly adapting to innovative initiatives to jump-start manufacturing productivity and build agile manufacturing operations.
Use Kubernetes to Maximize Manufacturing Output on the Hybrid Cloud
One of the ripple effects of the COVID-19 pandemic has been the disruption of production and supply chains worldwide. Commodity and worker shortages have sparked increased costs and delivery delays.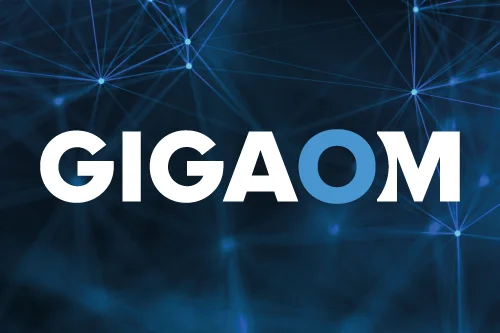 GigaOm Names Diamanti an "Leader" for Cloud-Native Kubernetes Data Storage
Diamanti emerges as an "outperformer" in the latest edition of GigaOm's Radar Report for Cloud-Native Kubernetes Data Storage.
Move to the Hybrid Cloud with Diamanti's Kubernetes Platform
Since its inception in 2015, Kubernetes (or K8s) has enabled visionaries across industries to innovate.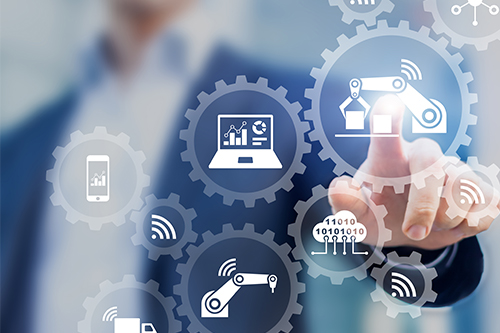 5 Biggest Manufacturing Challenges and How to Overcome Them with Kubernetes
If you have ever worked in manufacturing, you can't deny one fact – the industry has gone through many changes over the years.
Advance Digital Manufacturing with Modern IT
Infrastructure
Drive Top-Line Growth with Reduced Complexity
Respond to changing customer needs and improve organizational performance with simplified manufacturing chain management by simultaneously keeping track of different management platforms. Manufacturers require a unified management system to simultaneously control multiple platforms.
Enable Cloud-like Agility and Speed
Tap into K8s-enabled digital technology that can minimize excessive consumption and increase efficiency, with cloud-like agility and speed.
Build insightful customer data
Develop and deploy customer-friendly data, which is easy to understand. The lack of customer-centric data can adversely affect the business development environment for manufacturers.
Protect the data and applications from malware attacks and frauds and exceed customers' expectations. Attackers can ruin the ongoing business for manufacturers, which is why they need a protected atmosphere for growth.
Helping the Manufacturing Industry Go Cloud-Native
Simplify Deployment of Stateful Applications on Kubernetes
Diamanti seamlessly deploys applications on Kubernetes and reduces TCO for Kubernetes deployments by 70%.
Unified Kubernetes Management Platform for Hybrid and Multi-Cloud.
Diamanti enables centralized Kubernetes management across multiple clusters and hybrid clouds, which enables seamless and concurrent functioning of different applications to function simultaneously. Diamanti delivers unmatched resource utilization—up to 95% across the entire cluster.
Securely run, manage, and monitor Kubernetes applications anywhere and anytime
Diamanti removes the complexity and the operational and security challenges of managing multiple Kubernetes clusters, making them easily accessible. Moreover, when the data volume tripled, the average latency only went up 13%.
Achieve the highest storage and networking performance with the lowest TCO
With Diamanti, enterprises can now decrease capital and operational expense with improved capacity and resource optimization
Achieve Flexibility, Innovation, and
Cost Control
Diamanti's Ultimate accelerator
Diamanti, a pioneer in intelligence storage and networking for Kubernetes offers an ultima accelerator. The Diamanti Ultimate accelerator enables screamingly fast storage and networking performance for on-premises workloads at scale through policy-based storage and networking. Diamanti's Ultimate accelerator eliminates noisy neighbor problems and guarantees predictable performance at scale.
Get started With Kubernetes On Diamanti Today
The complexity of multi-cloud container management gets in the way of your business. That's why we created Diamanti. Get started with Kubernetes on Diamanti today and see what Kubernetes can do, unconstrained by managing it yourself.