Professional Services
Overview
A Better IT Infrastructure Accelerates Growth for the Industry
Move on from legacy infrastructure and build a modern data center on the back of Kubernetes. Kubernetes fulfills security, availability, resilience, and performance requirements for professional, scientific, and technical services. Today, professional, scientific, and technical services face difficulties in the digital tracking of products and digital platforms to manage supply chains of goods and services. These issues to a large extent can be solved with modern containerized applications and Diamanti is the key.
Fast and Simple Splunk for Kubernetes
The amount of data an average enterprise generates on any given day is enormous. With companies embracing microservices and meaningful investments being made to expand hybrid cloud footprints, many enterprises are turning to Splunk to gather near real-time insights about their distributed infrastructure and applications.
Diamanti Partners with Lenovo to Offer Kubernetes Starter Kit with Free Servers and Deployment Services
Hybrid cloud innovator's Ultima Accelerator starter kit offers 15-minute deployment to kick-start a simple transition to Kubernetes
GigaOm Names Diamanti an "Outperformer"
Diamanti emerges as an "outperformer" in the latest edition of GigaOm's Radar Report for Cloud-Native Kubernetes Data Storage.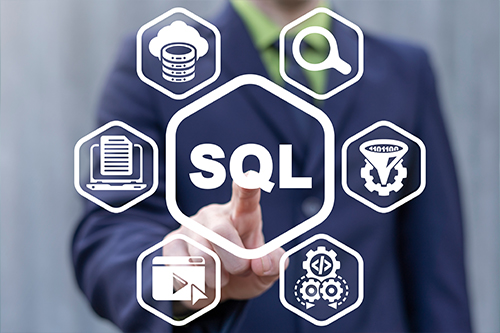 Benchmark Report: Containerized SQL Server Performance Testing
Diamanti's customers have voiced their need for a solution to best deploy containerized Microsoft SQL Server across hybrid cloud.
Adapt Kubernetes to Boost Growth and Development
Manage Supply Chain with a Reliable and Secure Platform
With the help of Kubernetes, the professional, scientific and technical industry can access a unified management system to control multiple platforms simultaneously, which is a basic necessity. Simplify supply chain management by keeping track of different management platforms at once.
Eliminate Data Complexity
Complex data and infrastructure only increase problems for the sector. Customers prefer companies, which guarantee hassle-free data storage and management with user-friendly infrastructures.
Build Insightful Customer Data
Develop and deploy customer-friendly data which is easy to understand. The lack of customer-centric data can adversely affect the business development environment for professional, scientific and technical industry service providers.
Enable Better Service Experience
Simplify the business experience for customers by removing complex IT infrastructure for effortless development and deployment of applications. Service industries need to provide a user-friendly experience to customers.
Work with Diamanti's Simple, Unified, and Secure Cloud-Native Platform
Simplify Deployment of Stateful Applications on Kubernetes
Diamanti seamlessly deploys applications on Kubernetes and reduces TCO for Kubernetes deployments by 70%.
Unified Kubernetes Management Platform for Hybrid and Multi-Cloud
Diamanti enables centralized Kubernetes management across multiple clusters and hybrid clouds. This feature enables the multi-functioning of different applications at a singular point in time. Diamanti delivers unmatched resource utilization—up to 95% across the entire cluster.
Securely run, manage and monitor Kubernetes applications anywhere and anytime.
Diamanti removes the complexity and the operational and security challenges of managing multiple Kubernetes clusters, making them easily accessible. Moreover, when the data volume tripled, the average latency only went up 13%.
Achieve the highest storage and networking performance with the lowest TCO.
With Diamanti, enterprises can now decrease capital and operational expense with improved capacity and resource optimization.
Enable Innovation of New Growth and Development Models
"Explore the Spektra Enterprise Kubernetes Platform "
Enabling data availability, data security, backup, and disaster recovery for Kubernetes-based applications running on-prem or across clouds, Diamanti has helped enterprises across verticals to run containerized data services in production.
Get started With Kubernetes On Diamanti Today
The complexity of multi-cloud container management gets in the way of your business. That's why we created Diamanti. Get started with Kubernetes on Diamanti today and see what Kubernetes can do, unconstrained by managing it yourself.