The Diamanti Enterprise Kubernetes Platform gives architects, IT operations, and application owners the simplicity, performance, efficiency, and enterprise features needed to run cloud-native applications at scale. With open-source Kubernetes fully integrated in the platform, together with purpose-built hardware and multicloud integration, Diamanti is full-featured Kubernetes infrastructure that deploys in minutes.
Diamanti Empowers Digital Transformation​
We make Kubernetes Easy. The Diamanti Kubernetes Platform is the only unified multi-cluster storage, networking, and orchestration platform enabling enterprise organizations to build, run, manage, secure, and monitor Kubernetes on-premises or in hybrid-multi cloud.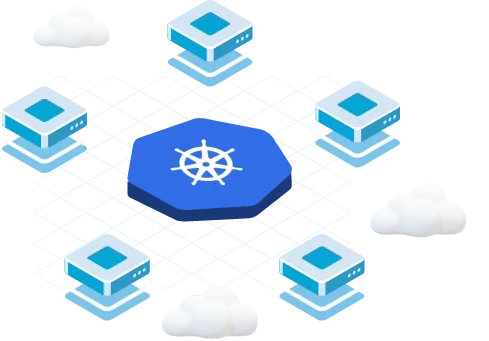 The Diamanti Enterprise Kubernetes Platform is a complete Kubernetes stack that deploys as a scaleout hyperconverged x86-based appliance. Each D20 appliance features Diamanti's intelligent networking and storage architecture, low-latency NVMe storage, plugand-play networking, open-source Kubernetes and 24×7 full-stack support by Diamanti.
Intelligent Storage And Networking Architecture
Plug-and-Play Networking Containers have their own unique system of port mappings, overlays, and bandwidth requirements that create a host of interoperability challenges. Diamanti eliminates these configuration roadblocks by integrating directly with existing network infrastructure. Each container is automatically allocated an IP address and can reside on any subnet.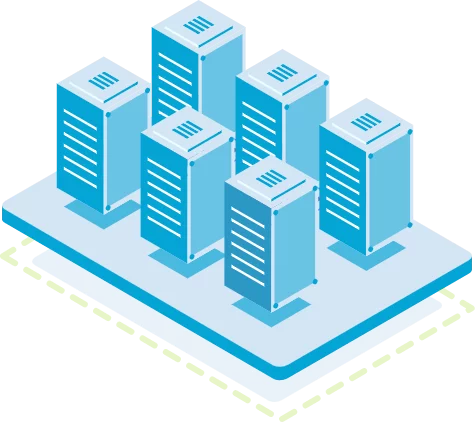 Purpose-Built infrastructure for Modern, Distributed Applications
Ultima Accelerator
Diamanti Ultima Accelerator enables screamingly-fast storage and networking performance for on-premises workloads at scale. By offloading storage and networking I/O traffic from the CPU, you can free compute and memory resources and enable greater than 95% host utilization for your workloads. With the Diamanti CSI and CNI, enterprises enjoy not only combined storage and networking, but guaranteed SLAs for their containerized workloads.
Ultima Enterprise
Ultima Enterprise is the cloud-native storage and networking platform trusted in production by the world's largest enterprises and most heavily regulated industries. As a high-performing, flexible platform, Ultima features container-optimized storage and networking layers, providing developers with integrated data services, advanced CSI and CNI plugins, and I/O acceleration to provide a highly scalable solution that's unmatched.
Spektra Enterprise
Spektra Enterprise is the complete cloud-native software stack for deploying and managing containerized applications. It takes the complexity, operational and security challenges out of managing multiple Kubernetes clusters, while providing infrastructure, DevOps, and application teams with integrated tools for running containerized workloads.
GroundWork Monitoring
GroundWork Monitor™ integrates availability, performance and event data together with one click access to related systems, providing unique multi-context views of infrastructure availability and performance. GroundWork Monitor handles the real and the virtual, covering servers, networks, and storage resources as well as web servers, app servers, message managers, database managers, and more.
Explore the Diamanti Enterprise Platform
By enabling data availability, data security, backup and disaster recovery for Kubernetes – based applications running on-premises or across clouds, Diamanti has helped dozens of Global services in production.
Hybrid Cloud Flexibility
Manage multiple Kubernetes cluster across bare metal and public from a single control plane, allowing the application driven infrastructure decisions for both stateless and stateful applications.
Site-to-site application Resiliency
Protect your stateful applications with integrated support for application replication and migration to another cluster on premises or in the cloud. Set up disaster recovery policies with application and data persistence across sites.
Simplified Operation at Scale
Organize projects within a tenant across multiple clusters to prevent from accidental disruption of production services or infrastructure failure while achieving performance and security isolation. Separate tenants within a single service provider domain to support multiple "firewalled" clients.
Leading Technology Partners
Red Hat OpenShift
Get OpenShift up and running quickly while maximizing the performance of your containerized applications.

Dell Technologies / Lenovo
Get turnkey solutions that combine leading Kubernetes software with leading x86 observer hardware.
Splunk
Unlock real-time business insights and get greater cost efficiency running Splunk on Diamanti.
Data-Intensive Applications
Applications like databases, Elasticsearch, and Kafka are I/O intensive. Get better results with Diamanti.