Watch GroundWork Monitor in Action
GroundWork Monitor Enterprise is a powerful IT monitoring software for physical, virtual, and cloud-based infrastructures. GroundWork can monitor your entire IT environment. If you use it, we can monitor it.
GroundWork
Keyed Contact Addresses
GroundWork Messenger now includes the ability to create unlimited user-pickable email addresses and phone numbers per contact. This enhances the customizability and readability of any complex notification setup which depends on many contacts.
MRTG Network
Device Graphs
Some network devices will now trigger consolidated traffic graphs automatically, depending on supplied metrics. This is seen in the new "Traffic" tab in the per-service data visualization on the Status Dashboard
Grafana
Datasource Update
GroundWork 8.7.0 now runs alongside Grafana 9 for visualization of graph data. This includes an updated datasource, as well as the ability to render dashboards as images for use externally
SMTP Servers
in GroundWork Messenger
A second automatically-switching SMTP server can now be configured as a backup. Reliable receipt of alerts is one of the most important components of any monitoring software.
GroundWork

Monitor™ Enterprise
IT Monitoring Software

from Diamanti
When you've made the shift to cloud-native and Kubernetes creating a more involved, hybrid infrastructure—with systems in the cloud, virtualized in your data center, on bare metal all generating thousands if not millions of individual data points—you want a monitoring solution designed for that level of complexity with the latest AI and machine-learning capabilities.
That's when you want GroundWork Monitor™ Enterprise from Diamanti
GroundWork Monitor delivers
visibility into IT environment
GroundWork Monitor delivers complete visibility into your entire IT environment. No hunting around across different point solutions. Very simply, if it's attached to your network—physical devices, virtualized data centers, public clouds, containerized apps—GroundWork can monitor it and bring the data (and the analysis of that data) altogether in a single pane of glass.
Simplifying your entire
Digital Transformation Journey
Virtualization, microservices, containerization—these IT advances have led the way to significant operational improvements and economies of scale, but also to much greater complexity.
GroundWork is designed for the way IT environments operate today. Taking advantage of the latest open source and AI-based capabilities, GroundWork delivers deep, holistic monitoring that adapts and adjusts dynamically to your changing environment, allowing you to focus on business instead of tracking down problems and enhancing and simplifying your entire digital transformation journey.
Wherever your apps publish data, you can gather it in GroundWork and track application health. Put all your apps key performance data in one place for tuning and troubleshooting.
Virtual and physical monitored servers are the beating heart of your whole business. Monitor every interconnected VM, server, container and more. Automatically deploy monitoring with each scaling event.
With intelligent, unified monitoring that understands your network, you can find out about network issues before anyone else. Auto discovery and topology mapping can stifle alarm storms.
Poor storage I/O and capacity planning can bring an organization to its knees. GroundWork delivers the monitoring and analysis you need to stay on top of complex storage environments.
Get a handle on your ever changing infrastructure environment with GroundWork's Discovery monitoring tools that will intelligently assist your initial installation as well as automatically detect changes and adjust monitoring.
Whether your virtualization is on-premise, cloud, or a hybrid, GroundWork has you covered. Our CloudHub connector allows you to connect to the API of your virtualization products and import critical metrics into the GroundWork system with just a few clicks.
Leverage your virtualization templates to automatically add monitoring when a new system is provisioned with GroundWork Distributed Monitoring Agent (GDMA). GDMA is a lightweight agent that can be added to just about any device type.
Performance
Visualization
Identify choke-points and performance bottlenecks, both short-term and long-term. With integrated Grafana, GroundWork delivers powerful and flexible visualization so you can create and share time-series dashboards of all data or any monitored event.
Event data from a monitoring system alerts you to abnormal behavior, but log data gives you actual root cause analysis. With GroundWork's Log Bridge, you can combine both to give you the whole picture.
Service Level Agreements (SLAs) are the backbone of IT management. The structuring of IT into service delivery and service management organizations under ITIL/ITSM has made the SLA a primary method of setting expectations for services. GroundWork's SLA Management feature allows you to administer SLAs and measure your business service performance.
GroundWork Monitor discovers network assets automatically, so you can track them with GroundWork Desk whether you or your users were the ones to plug them in. Set policies in GroundWork Monitor to raise a ticket in GroundWork Desk when a traffic pattern you need to know about appears.
Comprehensive agentless or agent-based monitoring of servers is a core feature of GroundWork Monitor. Get the detailed data you need in your tickets.
Moving to the cloud? Already there? Maybe two or three clouds? We have you covered with Cloud Hub connectors that can quickly scan your provider's API for the metrics you need to run your business.
When users need help, they tell the help desk. Track user requests alongside incidents, and you can keep your users happier when you solve the right problem at the root of their troubles.
If you know you need to upgrade a system, rotate a certificate, or do any scheduled maintenance, your GroundWork Desk ticketing system can help you to set and track downtime on your IT resources.
GroundWork Open Source provides a simple yet robust solution for monitoring redundancy. Our standby notification server provides a full set of GroundWork Monitor functions as a single-server installation or as a parent server if the parent fails or is taken offline for maintenance.
A special instance of GroundWork Monitor is configured to mirror the primary server: Receives all state updates from the monitored customer systems IT. Monitors the Primary Parent Server.
The primary server produces notifications and serves as the portal. If the primary parent fails, the standby server detects this failure and enters into notification failover mode.
GroundWork Monitor has been containerized and secured making for a solution that is easily maintained, robust and portable.
Deploy Anywhere 
GroundWork servers can be deployed as instances in OpenStack, VMware, Amazon Web Services, Azure, and Google Cloud Platform.
Small Deployment
A minimal, single-server deployment of GroundWork Monitor can give visibility into the welfare of hundreds of servers in one or two locations. Typical deployments at this level involve running GroundWork Monitor in active polling mode using two-or three components such as Nagios, Cloud Hub, and NeDi.
Enterprise Scale Deployment
Enterprise-scale deployments are more varied in form and can involve several GroundWork servers in a parent-child configuration, or in distributed configurations. Large deployments frequently make use of software distribution and configuration automation tools such as Ansible, Chef, or Puppet. Another feature of large deployments is the separation of components onto separate hosts for scaling purposes.
Benefits of
GroundWork

Monitor™
Replace firefighting with intelligent response
Discover what it's like to see metrics on resource utilization and event synchronicity all delivered in one place
Tracking and analysis simplified
Get trends and comparisons delivered with near zero configuration
Speed response to failures
Quickly get alerts when failures occur, and the clues you need to help fix them fast
A completely unified view
Monitor every interconnected VM, server, container and more
Take advantage of GroundWork to address monitoring and analysis across a range of use cases.
Enterprise-Scale Monitoring
Monitor highly dynamic enterprise operations centers (NOC, SOC, etc.). Address the needs of teams/stakeholders with automated alerts.
Security
Rely on GroundWork to capture and aggregate security alerts both from its own monitoring as well as security detections from other sources. 
Kubernetes Monitoring
Get a single-pane-of-glass view into Kubernetes infrastructure objects, metrics, logs, and events. Drill down into specific namespace, workloads and pods. Take advantage of prebuilt dashboards and alerts.
Hybrid Cloud Monitoring
Rely on GroundWork for full visibility across an entire hybrid infrastructure—on-premises, public, and private clouds.
Managed Monitoring
MSPs can rely on GroundWork Monitor to provide unified IT monitoring to their customers as a managed service.
| CAPABILITY | GW7 | GW8 | DESCRIPTION |
| --- | --- | --- | --- |
| Showing Event Streams and Log Entries | Event Console | No Event Console | Functionality now provided by the ELK (Elasticsearch, Logstash, Kibana) stack |
| Showing Status of Monitored Infrastructure | Status Viewer | Status Summary | Enhanced status summary with real-time updates and responsive graphing, plus such popular feature requests as top-problem displays |
| Showing Trend Analysis and Performance Data | N/A | Insights Dashboard | New dashboard to reveal insights about infrastructure per- formance |
| Network Monitoring and Discovery | Network Discovery | Network Discovery | New features include enhanced asset node management, packet capture, and wiring diagram management |
| Installation and Maintenance | Linux binary installer | Containerized | New packaging for frequent and rapid updates with individual components now in Docker containers |
| Authentication and application framework | JBoss/JOSSO | Streamlined web application | Faster UI response times with more easily customized and enhanced application integration |
| Development methodology | Waterfall | Continuous integration/ Continuous deployment (CI/CD) | Modernized CI/CD methodology with Docker containers for faster feature development, fewer security patches and bug fixes, and no need to completely upgrade to obtain fixes |
| Graphing Dashboards | Grafana/InfluxDB | Grafana/InfluxDB | More open-source panels, plugins and data sources for greater flexibility in the selection and graphing of metrics and better templating with more variables |
| Cloud Monitoring | Cloud Hub Connectors Azure, AWS, Cloudera, Docker, Icinga 2, NeDi, NetApp, OpenStack, RHEV, VMware | Previous connectors and the addition of Google Cloud Platform (GCP) | Allows GCP user to easily monitor the availability and performance of resources within the cloud |
| Customer Support Resources | Atlassian Confluence, Jira Software (kb,cases) | Atlassian Confluence, Jira Software, Jira Service Desk | Easier, more responsive installation of the customer support portal |
REPORTING ON MONITORING DATA
Download this white paper for an in-depth look at Groundwork Monitor including:
– What is GroundWork Monitor Enterprise
– Features and Capabilities
– Components
– Popular open-source integrations
– Deployment
– Use cases
Driving Growth in Insurance with Kubernetes and the Hybrid Cloud
The insurance industry is no stranger to disruption — its products and services act as bulwarks against the unexpected.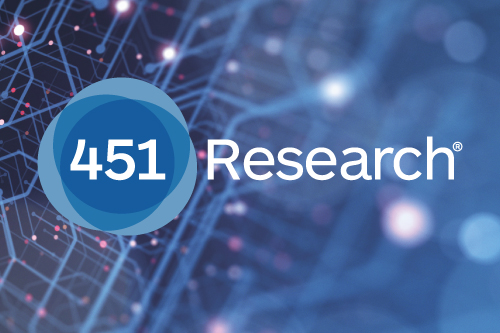 Kubernetes is key for insurance companies to accelerate growth
A recent 451 Research Voice of the Enterprise (VotE): DevOps study shows that primary benefits driving the usage of cloud-native technologies include efficiency of IT operation.
Move to the Hybrid Cloud with Diamanti's Kubernetes Platform
This portable, open-source orchestrator provides a turnkey solution to containerized application deployment, scaling, and management across multiple clusters.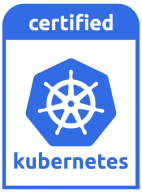 Member of Cloud Native Computing Foundation