Elasticsearch is a powerful distributed, open source search and analytics engine for all types of data—textual, numerical, geospatial, structured, and unstructured. Along with full-text search, Elasticsearch expands to various other use cases such as application performance monitoring, geospatial data analysis and visualization, log monitoring and analytics.  With Diamanti, you can easily deploy and manage any Elasticsearch instance, while decreasing your hardware footprint and supercharging your performance.
Deploy scalable and blazing-fast Elasticsearch clusters on Kubernetes
Enterprise application developers and IT architects need a database system that can handle the massive volume and complexity of data generated by containerized applications. With Diamanti, you can deliver a scalable, highly performant and production-grade search solution on bare-metal Kubernetes infrastructure. Delivering over 1M IOPS per node, Diamanti lets developers supercharge their database with an industry-leading quality of service, while granting the operational simplicity and ease of use of the only comprehensive end-to-end platform.
Proven performance with Diamanti + Elasticsearch
Enterprises trust Diamanti to supercharge any database project. Using Diamanti with Elasticsearch, enterprises have:
Shrunk their data footprint by 90%

Reduced indexing latency by 80% to < 0.5 ms

Reduced indexing delay by 50%

Processed more than 2.5 billion events per day
Shrunk their data footprint by
Reduced indexing latency by 80% to < 0.5 ms
Reduced indexing delay by 50%
Processed more than 2.5 billion events per day
Expert's Guide To Running MongoDB On Kubernetes
ACCELERATE YOUR SEARCH EXPERIENCE WITH DIAMANTI
Diamanti helps enterprises improve the performance of containerized Elasticsearch applications by reducing indexing latency by 80% while saving on the Total Cost of Ownership (TCO).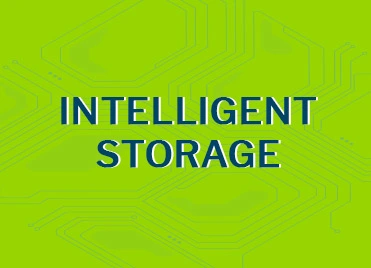 INTELLIGENT STORAGE FOR THE FASTEST AND MOST SCALABLE SEARCH
Using Diamanti's intelligent storage architecture and NVMe-based storage, Elasticsearch can generate extremely fast indexing with low latency and consistent high performance.
PROTECTING YOUR BUSINESS FROM DATA THEFT
The Diamanti platform provides software (volume encryption) and hardware (self-encrypting drives) security measures. With this capability, enterprise customers can prevent data theft and protect against security breaches while not incurring significant performance penalties.
Diamanti's founders were ahead of the industry in recognizing the shift to cloud-native applications. Before Google donated Kubernetes to the Cloud Native Computing Foundation in 2015, Diamanti was well on its way to building the best platform for managing Kubernetes data at any scale. In fact, it was Diamanti that contributed the FlexVolume plugin and Kubernetes storage and neywork scheduler extensions to the open-source community in 2016.
Platforms & Apps We Support
Diamanti works with every major Kubernetes platform and supports the most common data service providers, ensuring that your architecture and ecosystem can gain the full support of a purpose-built solution that is secure, reliable, and future-proof.
Get Started With Diamanti Today
Deploy Scalable and Highly Performant NoSQL Databases with MongoDB and Diamanti Enterprise Kubernetes® Platform