Kubernetes is in our DNA. Our complete offering is redefining the possibilities of Kubernetes performance and cost. By unifying storage, networking and orchestration, we're introducing new opportunities for organizations building and deploying containerized applications
Kubernetes optimized. At scale, and anywhere.
Diamanti's founders were ahead of the industry in recognizing the shift to cloud-native applications. Before Google donated Kubernetes to the Cloud Native Computing Foundation in 2015, Diamanti was well on its way to building the best platform for managing Kubernetes data at any scale. In fact, it was Diamanti that contributed the FlexVolume plugin and Kubernetes storage and neywork scheduler extensions to the open-source community in 2016.
Founded by Kubernetes veterans, we are obsessive about delivering unprecedented results for our customers through services, technology and best-in-class partnerships.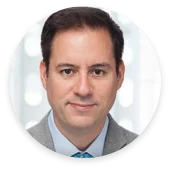 Jaganathan Jeyapaul
CPO/CTO & EVP
Amandeep S
SVP, Operations
Robert Patton
National Channel Account Manager
Vivek Gupta
VP, Engineering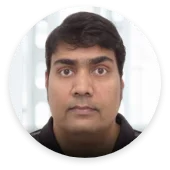 Arvind Krishnan
VP, Platforms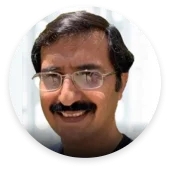 Naveen Seth
VP, Software Engineering
Rahul Soman
Director/Site Manager, India
Quentin Finck
Vice President Support/Services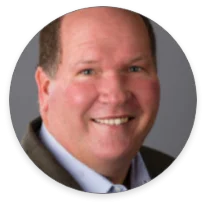 Erik Straser
Alex Weiss
Thorsten Claus

Chris Hickey
"Intesa Sanpaolo has selected Kubernetes as our common platform for innovation, spanning our on-premises data centers and the public cloud. Diamanti's new release aligns with our vision of a seamless and secure hybrid cloud environment for microservices applications that meets stringent enterprise requirements around performance and high availability."
Nicola Carotti, Head of Cloud and Collaboration, Intesa Sanpaolo
Intesa Sanpaolo - Hybrid Cloud Kubernetes
Kubernetes optimized. At scale, and anywhere
Diamanti Headquarter
111 N Market St, Suite 800, San Jose, CA 95113 Tel: (408) 539-3283
North America Office:
1 Glenwood Ave, Raleigh, North Carolina 27603
India Office:
Neel-Square, 3rd Floor, Survey No.187, Plot No.7 Sangavi Keshri Road, Aundh, Pune India 411007
Netherlands Office:
Strawinskylann, No: 4117 4th Floor, PO Box 1077 Zx, Amsterdam, Netherlands
Singapore Office:
12 Trannery Road, #10-01 HB Centre Singapore 347722
Stony Brook:
Stony Brook University100 Nicolls Road, Stony Brook, NY 11794 Contact (631)632-6000
Hit the ground running with